LATEST 7OMM NEWS AND FEATURES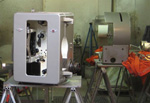 The Restoration of DP70 #1820
By Emiel de Jong
DP70 no. 1820 is back almost where it was born: it's now on permanent display in the lobby of "Centrum Hofdael", arthouse cinema / general art-centre in Geldrop, close to Eindhoven, The Netherlands.
The Making of 'Ellston Bay'
By Nicholas Eriksson
Principal photography on the ambitious large-format short film 'Ellston Bay' concluded recently, marking the first time in a very long period that the 35mm VistaVision format has been utilised exclusively for a dramatic production. Below, Director and Cinematographer of the project Nicholas Eriksson talks further about the challenges of originating on VistaVision, and the benefits of using such a large negative area.

• Go to Gallery: Photography at the Pinewood Studios' Underwater Stage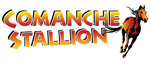 "Comanche Stallion" filmed in Superama 65mm by Fatali Eye Productions
By Fatali
I am so thrilled to be chosen by Clyde Lucas to become a partner filming Comanche Stallion. This script was the legendary John Ford's pet film project, which never reached the screen. Comanche Stallion, based on the novel by Tom Milstead, it's the story of the Comanche's search for a mystical horse, while suffering the wrath of General Lathrop. Ford wanted Burl Ives for the role of the general, but Ives' health was not up to the task, and Ford's own health also failed.
The Thrill of a Lifetime
A Diary from the set of "Cinerama Holiday"
By Betty York
Even on the 12th of January, Christmas is still hanging on with trees and tinsel seen occasionally in restaurants and stores. We finally met the great man himself - De Rochemont. We were both so scared we felt like dolts and could hardly speak. After all, what can one say to a person so great as he must be to produce the fine movies which we have seen.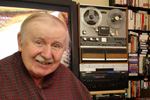 Visiting John Harvey
By Tom March
I just got back from visiting John Harvey in Dayton Ohio where he has been living at the Pinnacle Pointe Nursing and Rehabilitation Centre since 1998. Never ceasing to amaze, John had a big new curved screen TV set up in his room and, when I arrived, it was all cued up to run the Rockaway Playland roller coaster.
Počátky Todd-AO
By Thomas Hauerslev
Co si máme představit pod pojmem systém Todd-AO? Todd-AO je sedmdesátimilimetrový film s obrovským rozlišením a ostrostí, který se promítá na obří plátno rychlostí posuvu 30 políček za vteřinu. Svou nedostižnou kvalitou obrazu je sedmdesátimilimetrový film nesmírně působivý právě díky velikosti obrazového pole a vysoké snímkové frekvenci. Negativ je 4 x větší než klasický 35mm širokoúhlý film. Systém Todd-AO se stal vzorem pro 65mm a 70mm film a inspiroval filmový průmysl po celých šedesát let od svého vzniku. Sedmdesátimilimetrový filmový formát si dnes často spojujeme zejména s historickými velkofilmy a muzikály 60. let.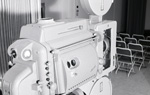 "Oklahoma!" screening & Report of visit to the studios in Los Angeles
By Fred C. Matthews and Frank Riffle, August 1955
Projection equipment was a Phillips 70mm projector containing both 6 track magnetic pickup equipment and a single track optical pickup built in the projector itself. Picture and sound quality was excellent. The light source utilized was a Peerless Hicandescent arc lamp operating at 180 amperes with National Carbon Company Hitex 13.6mm positive carbon.


• Go to in70mm.com news 2017
---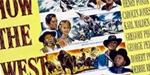 The passing of Debbie Reynolds and Carrie Fisher
By Mark Lyndon
At the end of an exceptionally hard year, the Cinerama and 70mm community as well as all who love the Cinema and beyond; are mourning the passing of two of the brightest stars who ever lit up the big screen.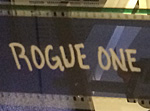 Rogue One: A Star Wars Story - The IMAX Experience
By Ronan Nissenbaum
This was definitely the best presentation of "Rogue One" that I had seen so far but then again I am biased towards film presentation. Firstly I'll begin with the cons. The film was very dark at certain times, not like it wasn't being projected bright enough, or that the print was under-exposed, it was that the print was just far more contrasty than the digital presentations, and in some scenes it was almost too contrasty.
The Dunkirk 70mm Imax preview, plus the support film, Star Wars Rogue One
By Paul Sutton
The presentation of the "Dunkirk" footage reminded me of the super 8mm edits of feature films one used to enjoy back in the day - a collage of show scenes with just enough exposition (about 10 lines of dialogue) to get the story across. Much of the footage was of an aerial dogfight, fabulously filmed from within and without the cockpit, and of hordes of properly pale-looking young Englishmen in uniform carrying stretchers, huddled in boats, and looking very apprehensive as the sound of bombers zero in on them and scream all around us.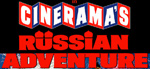 Cinerama Impressions From The Dome
By David Granadino
The crowd in the Dome on both nights were enthusiastic and surrounded the Cinerama master himself, Dave Strohmaier, during the intermission and after the presentations! I noticed that the crowd for THE BEST OF CINERAMA had more young people in attendance than the night before which made me hopeful that these young people will love Cinerama as much as we "older" ones.
---
RECENT NEWS
• Premiere of "Windjammer" at the Empire in Paris
• Sales Manual For Louis De Rochemont's Windjammer
• "Savage Pampas" released 19. December 2016 on German BluRay and 4K UltraHD
• I understand why everyone says it is "a must" in 70mm
• Thoughts about 120 fps / 4K / 3D
• Film Revival Gets Boost with New Large Format 65mm Processing Facilities in the UK
• What 7OMM is to Johan Wolthuis

• Go to 2016 News
• Go to 2017 News
---

• Go to The Thrill of a Lifetime
---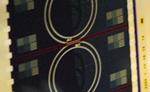 "Vox Lux" to be photographed in 65mm, and presented in 7OMM
By Thomas Hauerslev
Hollywood media announced the news about director Brady Corbet's next film titled "Vox Lux". The production will be photographed on 65mm film, and it's planned to be released with 7OMM prints. The 28 year old actor-turned-director hope the film will reach cinema screens in 2017. Production is planned to begin shooting in February 2017.
---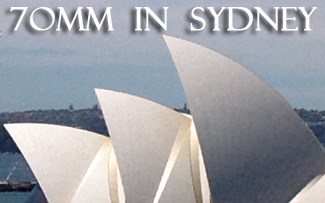 • Go to 70mm Release Summary Sydney
• Go to cinemas: Centre on George Street | Pitt Centre | Hoyts Entertainment Centre | Village Cinema City
• Go to format: CinemaScope 55 | Panavision | Spherical | Super Panavision 70 | Super Technirama 70 | Todd-AO | Ultra Panavision 70 | VistaVision
---

• Go to in70mm.com's IMAX Page


• Go to Interview & People
---
MY FAVORITE THINGS
• Go to Brian Guckian
• Go to Wolfram Hannemanns
• Go to Gerhard Witte

---
COMING SOON TO IN70MM.COM

• The Prince Charles Cinema, London, UK
By Paul Vickery
•

Cinemiracle Theatre Survey


By R. H. McCullough
• Visit to La Geode, Paris
By Thomas Hauerslev
• Visit to Futuroscope, Poitiers
By Thomas Hauerslev
• Visit to Kinepolis, Bruxelles
By Thomas Hauerslev
• Georges Loisel's list of 7OMM in Paris
By Olivier Rousseau
• Brian O'Brien, Jr.'s Todd-AO Scrapbook
Coming soon
• Rare black/white images from American Optical Company
Coming soon
• "Oklahoma!" on opening night at the Rivoli
Coming soon
• Vintage articles about Todd-AO, Showscan, Panavision & Dolby

in70mm.com Mission:
• To record the history of the large format movies and the 70mm cinemas as remembered by the people who worked with the films. Both during making and during running the films in projection rooms and as the audience, looking at the curved screen.
• in70mm.com, a unique internet based magazine, with articles about 70mm cinemas, 70mm people, 70mm films, 70mm sound, 70mm film credits, 70mm history and 70mm technology. Readers and fans of 70mm are always welcome to contribute.
---
SEARCH 70MM.COM
Loading
---
THE 70MM RUMOUR MILL
JANUARY 20117

in70mm.com's associate in Olso Espen J. Jörgensen reports "Turi died early in December 2016". Turi was married to Louis deRochemont III (Oslo, Norway)

• Go to The 70mm Rumour Mill
---
IN7OMM e-NEWSLETTER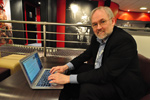 in70mm.com publishes an e-mail newsletter which is sent to users. If you want to join or discontinue, please send an e-mail to Bill Lawrence, in70mm.com. 882 readers already signed up.

• Go to e-Newsletter page
• See Past Issues
---
IN70MM.COM PARTNER
in70mm.com is proud to be associated with one of the finest cinemas in Europe, Schauburg Kino, home of the annual Todd-AO Festival in Karlsruhe, Germany.

• Go to Schauburg Cinerama | Todd-AO Festival
---

• Go to Chronological premiere list of major 70mm films
---
WHAT PEOPLE HAVE SAID ABOUT IN70MM.COM
I continue to be impressed by the dedication you have to the continuing wellbeing of 70mm. I would like you to have met my colleague and friend, the late Robert Gottschalk, founder and driving force of Panavision. He was of the unshakeable opinion that picture quality, real picture QUALITY, depended on a big piece of negative, the bigger the better.

All good wishes, Sir Sydney Samuelson, December 2009

• Go to Testimonials
• Go to Sir Sydney
---
The 7OMM Engagements
By Mike Coate
The following are lists of the 70mm first-run engagements of a hand full of film titles in North America:
• "Zoot Suit"
• "Wolfen"
• "Where Eagles Dare"
• "The River"
• "The Muppet Movie"
• "The Black Hole"
• "Hanover Street"
• "Grease" and "Grease 2"
• "Deliverance"
• "The Cowboys"
• "Big Trouble in Little China"
• "Absolute Beginners"
• "1941"

• Go to 70mm Engagements
• Go to in70mm.com's list of films blown up to 7OMM
---

• Go to Presented in 70mm Dolby Stereo

• Go to The RAMA Pages
• Go to Alphabetical listing of Ramas