• Coming soon
---
LATEST 7OMM NEWS AND FEATURES
"Savage Pampas" released 19. December 2016 on German BluRay and 4K UltraHD
By Thomas Hauerslev
For the fans of "Savage Pampas" here's finally the news you have been waiting for. On 19. December 2016, the new BluRay and 4K UltraHD disc of the classic MCS 70 Superpanorama western is finally available in stores. The new transfer was made directly from an original and very sharp vintage 70mm print, which was faded to the familiar red tones. Thanks to the talent of scan master Mr. Vincent Koch in Karlsruhe, Germany, the full color spectrum has been brought back in its full glory to be enjoyed by the fans.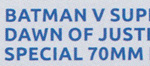 I understand why everyone says it is "a must" in 70mm
By Ronan Nissenbaum
We went back up to the projection booth where the projectionist recognised us from the last time, and said we had been the last people up there. He was extremely nice and told us to pop back in the next time we were over, and we'll definitely be back over for Dunkirk and whatever other new 70mm prints are shown. I love film prints of all formats, but there's something so special about 70mm prints that really makes going to the cinema an event.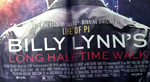 Thoughts about 120 fps / 4K / 3D
It does lend itself to certain genres of films, but I'm not sure which ones. It would be great for documentaries and concert films. Judging by the way the cheerleaders looked in the film, it might be great for erotica although it will reveal every pore and every flaw in an actor's face. IMO, it would be terrible for fantasy films because it would reveal every flaw in makeup, masks, prothesises, set design, etc. I would like to see a film using the same process, but in 2D.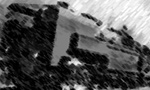 Film Revival Gets Boost with New Large Format 65mm Processing Facilities in the UK
By Kodak
The revival of real film has received an additional boost with the news that large format Kodak 65mm film processing facilities have opened in the UK. Twentieth Century Fox's "Murder On The Orient Express", directed by Kenneth Branagh, and shot by cinematographer Haris Zambarloukos BSC, will be one of the first productions to use the new installation.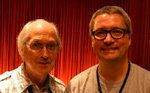 What 7OMM is to Johan Wolthuis
By Thomas Hauerslev
Johann Wolthuis has been crucially instrumental in reviving world wide interest in 70mm. Indeed, it is no exaggeration to say that there might not have been the same level of awareness and appreciation of the 70mm format without his tireless dedication, advocacy and enthusiasm, which goes back for over three decades. We who love 70mm and see it as the greatest and grandest medium for the moving image of them all, owe him a great deal. He speaks most eloquently for us all.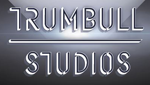 Ladies and Gentlemen, This is MAGI Cinema
By Thomas Hauerslev
MAGI is very high frame rate, five times faster than usual, 4K image resolution and 3D. Films presented in MAGI is referred to, by people whop have seen demonstrations, as being hyper-realistic, far brighter (up to 28 foot lamberts), sharper than anything seen previously, and in particular far better that any current 3D techniques. The screen simply disappears between the viewer and the action on the curved screen.
"Cheyenne Autumn": The Roadshow Engagements
By Mike Coate
A historical listing of the roadshow engagements of "Cheyenne Autumn" held in North America. These presentations utilized 70mm prints derived from 65mm Super Panavision photography projected onto large screens and featured discrete six-track stereophonic sound. The film's formal public world premiere was held at the Warner in London on October 15th, 1964.
Memories from Bradford
By Hannemann, Lyndon, Olsson & Rostek
By unanimous decision, or else, of the Awards Committee of the Praesidium of the Supreme Soviet of the Academy of Seriously Large Format Kinematographic Systems, of the Union of Soviet Socialist Republics, it gives me great pleasure to award the highest accolade that the Academy can bestow, the Vladimir Ilyich Leninerama Gold Medal for Heroic Socialist Labou
---
RECENT NEWS
• Cinemeccanica Victoria 18 70mm Projector for Sale in Holland
• On Location with "It's A Mad, Mad, Mad, Mad World"
• Some notes from Karlsruhe
• 7OMM at the Gartenbau Kino
• Alex North's "Cheyenne Autumn" score released on 2CD from Entrada
• Todd-AO Festival Film Introductions, 2016
• "Windjammer" Stopping Soon In Two German Ports
• 70MM is a Pretty Good Reason - Foreword for 2016
• Picture gallery from 12th Todd-AO Festival
• 7OMM allerdings ein verdammt guter Grund

• Go to 2016 News
SEARCH 70MM.COM
Loading
---
THE 70MM RUMOUR MILL
-
• Go to The 70mm Rumour Mill
---
IN7OMM e-NEWSLETTER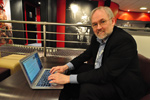 in70mm.com publishes an e-mail newsletter which is sent to users. If you want to join or discontinue, please send an e-mail to Bill Lawrence, in70mm.com. 882 readers already signed up.

• Go to e-Newsletter page
• See Past Issues
---
IN70MM.COM PARTNER
in70mm.com is proud to be associated with one of the finest cinemas in Europe, Schauburg Kino, home of the annual Todd-AO Festival in Karlsruhe, Germany.

• Go to Schauburg Cinerama | Todd-AO Festival
---

• Go to Chronological premiere list of major 70mm films
---
WHAT PEOPLE HAVE SAID ABOUT IN70MM.COM
I continue to be impressed by the dedication you have to the continuing wellbeing of 70mm. I would like you to have met my colleague and friend, the late Robert Gottschalk, founder and driving force of Panavision. He was of the unshakeable opinion that picture quality, real picture QUALITY, depended on a big piece of negative, the bigger the better.

All good wishes, Sir Sydney Samuelson, December 2009

• Go to Testimonials
• Go to Sir Sydney
---
The 7OMM Engagements
By Mike Coate
The following are lists of the 70mm first-run engagements of a hand full of film titles in North America:
• "Zoot Suit"
• "Wolfen"
• "Where Eagles Dare"
• "The River"
• "The Muppet Movie"
• "The Black Hole"
• "Hanover Street"
• "Grease" and "Grease 2"
• "Deliverance"
• "The Cowboys"
• "Big Trouble in Little China"
• "Absolute Beginners"
• "1941"

• Go to 70mm Engagements
• Go to in70mm.com's list of films blown up to 7OMM
---
COMING SOON TO IN70MM.COM

• The Prince Charles Cinema, London, UK
By Paul Vickery
• Windjammer at the Empire, Paris
By Gerhard Witte
• Betty York's "Cinerama Holiday" Diary
By Betty York
• Sales Manual For Louis De Rochemont's Windjammer
By The Cinemiracle Process
• Visit to La Geode, Paris
By Thomas Hauerslev
• Visit to Futuroscope, Poitiers
By Thomas Hauerslev
• Visit to Kinepolis, Bruxelles
By Thomas Hauerslev
• Georges Loisel's list of 7OMM in Paris
By Olivier Rousseau
• Brian O'Brien, Jr.'s Todd-AO Scrapbook
Coming soon
• Rare black/white images from American Optical Company
Coming soon
• "Oklahoma!" on opening night at the Rivoli
Coming soon
• Vintage articles about Todd-AO, Showscan, Panavision & Dolby