• Go to in70mm.com news 2017
---
LATEST 7OMM NEWS AND FEATURES
Your Help Required to finance a re-recording of Miklos Rozsa film score
By Volker Hannemann
The Kickstarter project for "KING OF KINGS" has a financial goal of 40.000 £ and ends on January 4, 2018. This is an appeal to all of you to support this project! But why should you contribute to this project? Maybe you love classic film scores, or maybe you are a fan of Miklos Rozsa, or maybe you like big biblical 70mm epics? Whatever reason it might be to get you onboard of this fascinating project, you can be sure to contribute to something of value! So, please donate and share.
"Dunkirk" back to the big screen in 70mm
By Warner Brothers
Warner Bros. Pictures is giving moviegoers a final opportunity to see Christopher Nolan's sweeping epic "Dunkirk" on the big screen. On December 1, 2017, the film will be re-released in a select limited engagement in 50 IMAX and 70mm locations in 34 domestic markets, including New York, Los Angeles, Chicago, San Francisco, Boston, Philadelphia, Washington DC, Dallas, Atlanta, and Toronto, among others.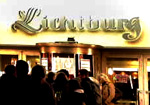 Mord in der Lichtburg
Von Ulrich Rostek
Film auf Film ist etwas besonderes, vor allem mit modernem hochauflösendem Filmmaterial und vor allem in 70mm. Eine jungfräuliche Kopie - keine Kratzer, kein Schmutz, ein felsenfester Bildstand. Das Filmkorn ist kaum wahrnehmbar, aber dennoch gibt es dem Film etwas organisches, etwas lebendiges, etwas, das einer digitalen Projektion leider abgeht.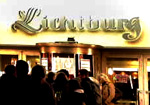 Murder at the "Lichtburg"
By Ulrich Rostek
A film based movie performance is something unique, especially with modern high resolution film stock, especially with 70mm film. A virgin print, no dust, no scratches, an image steadiness like solid rock. The fine film grain is hardly ever noticable and yet it adds something organic to the projected image, breathes life into the moving picture; a phenomenon digital projection is lacking - sadly.
Celebrating 40 Years of Spielberg's "Close Encounters of the Third Kind": A 70mm Reference List
By Mike Coate
The following is a reference / historical listing of the 70-millimeter presentations of "Close Encounters of the Third Kind" in North America. The film's 70mm prints consisted of full-frame imagery blown up from anamorphic 35mm. The audio on the majority of the prints was Six-Track Dolby Stereo ("A" encoded "baby boom" format). Some prints lacked Dolby noise reduction or were played back on non-Dolby brand equipment.
Cinema as it Should Be - 70MM at the Savoy
By Thomas Hauerslev
Why board an international train and go across sea, land and bridges to see 70mm? Well, why not? Especially if you can combine a visit to an original Todd-AO cinema, and see a 70mm film at the same time. It's not a coincidence I chose this cinema for this "Todd-AO Express" mission. The Savoy in Hamburg was the very first purpose built Todd-AO cinema in Europe.
Filmtheater im "Haus Savoy"
By PHILIPS Kinotechnik
Am 14. März 1957 wurde das neue Hamburger Premierentheater im "Haus Savoy" eröffnet. Das "Savoy" ist von besonderem Interesse, weil hier zum erstenmal in Deutschland der vielseitige und modernste Kinoprojektor Philips DP 70 installiert wurde. Schon bei Beginn des Baues stand fest, daß das Theater nicht nur für die allgemein üblichen Projektionsverfahren eingerichtet werden sollte, sondern daß auch das modernste Verfahren, Todd-AO mit Breitfilm, berücksichtigt werden sollte.
The Wonderful World of the Brothers Grimm in Bradford
By Johan Wolthuis
"Windjammer: The Voyage of the Christian Radich" digitally restored movie looked great on the large curved screen. From the original 3-panel elements it was possible to save this great movie for future generations. Producers David Strohmaier and Randy Gitsch did a great job! Beautiful images - a feast for the eyes and ears.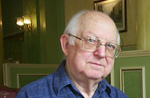 The Passing of Richard C. Babish
Richard passed peacefully at home. He was a MIT graduate, class of 1940 and was a Radiation Lab member and an optics developer for the Cinerama and Cinemiracle movie companies. He joined the Perkin-Elmer Corporation in 1954 and worked in the optical department providing technical expertise for numerous commercial and government projects.
Windjammer mystery sign
By Jan E Olsen
This sign was found in a scrap container last year, probably after cleaning out an old house. It was given to the Christian Radich Foundation, the charity that runs the school ship famous from the movie Windjammer. Does any body know where this sign was used?
2017 Widescreen Weekend Introductions
By Hannemann & Williams
"The Untouchables" was released under the Theatre Alignment Programme created by LucasFilm in 1983. 70mm prints went out with a letter in De Palma's name advising projectionists that 70mm prints were hard matted to the 2.35:1 aspect ratio, meaning bars could be visible at the top and bottom of the screen and offering guidance on the best presentation.
"Murder on the Orient Express" Production Information
By 20th Century Fox
What starts out as a lavish train ride through Europe quickly unfolds into one of the most stylish, suspenseful and thrilling mysteries ever told. From the novel by best-selling author Agatha Christie, "Murder on the Orient Express" tells the tale of thirteen strangers stranded on a train, where everyone's a suspect. World-renowned detective Hercule Poirot must race against time to solve the puzzle before the murderer strikes again. Kenneth Branagh directs and leads an all-star cast including Penelope Cruz, Willem Dafoe, Judi Dench, Johnny Depp, Michelle Pfeiffer, Daisy Ridley and Josh Gad.
Installation and Operating Procedures
By R. H. McCullough
Cinemiracle uses a triple camera, using three 35 millimeter negatives. This results in the filming of a scene under a triple angle. Such a method gives, in principle, a vision in wide angle in the projection system, similar to that which one has in real life. Cinemiracle is a system of photography and projection developed by National Theatres Amusement Company and first used by Louis de Rochemont in the production of "Windjammer".

• Go to Operating Information for Handling Film
• Go to Projection Operating Procedure
• Go to Cinemiracle Theatre Survey
• Go to Full Cinemiracle Curved Screen Presentation
• Go to Cinemiracle Flat Screen Presentation
• Go to Cinemiracle Trailer Unit
---
COMING SOON TO IN70MM.COM
• The REX in Paris
By Alain Dorange
• Georges Loisel's list of 7OMM in Paris
By Olivier Rousseau
• Rare black/white images from American Optical Company
Coming soon
• "Oklahoma!" on opening night at the Rivoli
Coming soon
• Vintage articles about Todd-AO, Showscan, Panavision & Dolby
• Plannung und Einrichtung von Breitfilmtheatern
By Kino-Technik, 1959
•

Technische Besonderheiten des 70-mm-Film-Verfahrens


By Kino-Technik, 1959
• Visit to Futuroscope, Poitiers
By Thomas Hauerslev
• Visit to Kinepolis, Bruxelles
By Thomas Hauerslev
• Visit to La Geode, Paris
By Thomas Hauerslev


• Go to What's on in 70mm
---

• Go to The Technirama Story + Update
• Go to Films in Super Technirama 70
• Go to Probably never in Super Technirama 70?
---

• Go to Where to see the "Orient Express" in 7OMM?
• Go to "Murder on the Orient Express" Production Info
---

• Go to Chronological premiere list of major 70mm films
---

• Go to 70mm Blow - Up Home Page
• Go to Grant's Blow-Up Blog
---


• Go to 70mm Engagements
---
7OMM FLASHBACK
70mm Film in China
By Li Shuping
70mm film making in China started in 1984 and significant progress has been made in the last few years. There are a few cinemas showing IMAX films in 8-perf versions there. China Research Institute of Film Science & Technology or CRIFST for short, is the only state-level research institute in film science & technology and the most autohoritive organization in developing of 70mm films in China.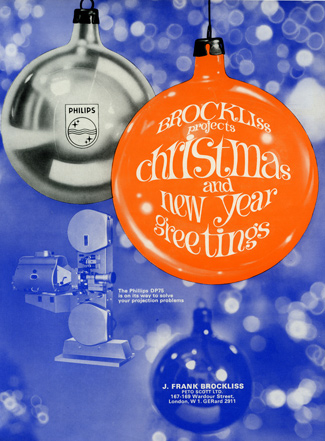 • Go to Philips DP75
---

• Go to Louis de Rochemont's "Windjammer" in Cinemiracle
---

• Go to Restoration of "My Fair Lady"
---
RECENT NEWS
• Inaugural Australian 70mm Festival - Film is back!
• Cinemiracle Theatre Survey
• 70mm "Dersu Uzala" at the National Film Center, Tokyo, 7. October
• Margaret Honda's 70mm short, "Spectrum Reverse Spectrum"

• Go to 2017 News
SEARCH 70MM.COM
Loading
---

in70mm.com Mission:
• To record the history of the large format movies and the 70mm cinemas as remembered by the people who worked with the films. Both during making and during running the films in projection rooms and as the audience, looking at the curved screen.
• in70mm.com, a unique internet based magazine, with articles about 70mm cinemas, 70mm people, 70mm films, 70mm sound, 70mm film credits, 70mm history and 70mm technology. Readers and fans of 70mm are always welcome to contribute.
---
IN7OMM e-NEWSLETTER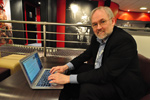 in70mm.com publishes an e-mail newsletter which is sent to users. If you want to join or discontinue, please send an e-mail to Bill Lawrence, in70mm.com. 902 readers already signed up.

• Go to e-Newsletter page
• See Past Issues
---
IN70MM.COM PARTNER
in70mm.com is proud to be associated with one of the finest cinemas in Europe, Schauburg Kino, home of the annual Todd-AO Festival in Karlsruhe, Germany.

• Go to Schauburg Cinerama | Todd-AO Festival
---
WHAT PEOPLE HAVE SAID ABOUT IN70MM.COM
I continue to be impressed by the dedication you have to the continuing wellbeing of 70mm. I would like you to have met my colleague and friend, the late Robert Gottschalk, founder and driving force of Panavision. He was of the unshakeable opinion that picture quality, real picture QUALITY, depended on a big piece of negative, the bigger the better.

All good wishes, Sir Sydney Samuelson, December 2009

• Go to Testimonials
• Go to Sir Sydney
---
THE 70MM RUMOUR MILL
DECEMBER 2018

Warner Bros. Pictures to bring Christopher Nolan's acclaimed epic "Dunkirk" back to the big screen

• Go to The 70mm Rumour Mill
---

• Go to Todd-AO Festival Film Introductions, 2017
• Go to Verblasste 70mm-Filmkopien haben ihre ganz eigene Magie
• Go to Faded 70mm prints have their own special magic
• Go to GALLERY 13th Todd-AO Festival, Schauburg Film Teater, Karlsruhe, Germany
• Go to 13. Todd-AO 70mm-Festival. 22 - 24. September, 2017
---
Todd-AO How It All Began
By Brian O'Brien, Jr.
Finally, he called one night and said "OK Doctor, I give up. I have been looking into the companies you mentioned and American Optical looks like the best bet. What do I do now?" "Fine" said my dad, "I am having lunch with Walter Stewart, President of AO next Tuesday. Why do you not come up to Southbridge and have lunch with us?".


• Go to Todd-AO - Wie alles begann
---

• Go to The RAMA Pages
• Go to Alphabetical listing of Ramas

• Go to Widescreen Weekend, Bradford, England
---
THE DP70 NEWS

• Click the advert, or go to DP70 News