"It's not a movie"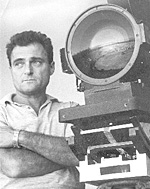 "Do not refer to Around the World in 80 Days as a movie. It's not a movie. Movies are something you can see in your neighbourhood theatre and eat popcorn while you're watching them....Show Around the World in 80 Days almost exactly as you would present a Broadway show in your theatre."

Mike Todd

---
Brian O'Brien, Jr. tracks American Optical Co's development of the Todd-AO process
By Thomas Hauerslev
Between 1953 and 1956, Brian O'Brien, Jr.'s secretary made a scrapbook with newspaper and trade magazine clips about the development of Todd-AO. A green ring binder with 132 pages of clippings, adverts and stories about one of the most significant films formats from the 20th century. It has been one of my goals to make all this available on in70mm.com for many years. Here it is as PDF files, and organized page by page in a very low-tech manner.
---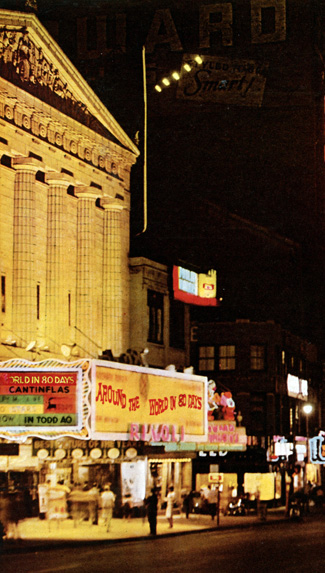 The Rivoli Theatre
By John Belton
In preparation for the premiere of "Oklahoma!", the Rivoli underwent an extensive, $350,000 renovation, including the installation of a new booth and new 1600 seats

• Go to Rivoli Theatre, Idependent Film Journal
---
CINESTAGE IN LONDON
Cinestage 34mm in London
When "Around the World in 80 Days" originally opened in London, England in 1957, it was not in 70mm Todd-AO, but in the 35mm Cinestage format. The Cinestage format was a reduction from the 65mm 24 fps. negative with 6-track sound coming from a separate 35mm dubber.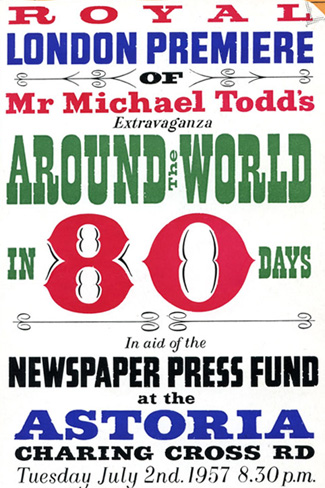 • Go to "80 Days" premiere at the Astoria, London
How Todd-AO Began
By Brian O'Brien, Jr.

My father was a college professor, uninterested in show business, and had never heard of Mike Todd, so when Mike called him late one night saying he wanted a meeting, my dad was naturally cautious.
Todd-AO The Show of Shows
By John Belton
"Oklahoma!" was a hot ticket; even Cecil B. DeMille had trouble getting seats during the first few weeks of its run. Todd-AO was about showman-ship. It provided high quality subject matter, lavish production values, big screen entertainment, and six-track stereo magnetic sound.
---
INTERVIEW WITH TODD FAMILY AND MORE
Working for Mike Todd
By Glenda Jensen
Midori Tsuji was a fascinating and beautiful woman. I was in awe of her. She was a person very much in command of herself. She took care of everything for Mike and, occasionally, for Elizabeth. I wanted to be like her.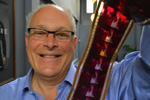 My father never really talked about the motion picture business
Cyrus Todd in Conversation
I worked in the motion picture business for about four years in New York, and then I moved back to Ireland became a chef. I did that for about twenty years. My legs have gotten old and I decided to find something else. And a friend of a friend said I should get into the appliance business – there was somebody looking for help, and instead of standing behind a stove and cooking, now I stand in front of them and sell them!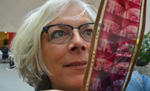 Letters and Dust Devils
Susan Jane Todd in Conversation
My father had the difficult job of following in his father's footsteps. I think my father always wanted to be a philosopher: that was his Major in college. He loved fine art – painting and sculpture. And good literature. But he got stuck with "Scent of Mystery" this because his father died. They were just about to work on a Todd-AO movie – "Don Quixote". He couldn't do it because he was in so much grief – so he made this project.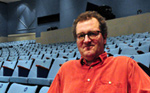 Oliver Michael Todd in Conversation
My name is Oliver Michael Todd. I was born in New York where I lived the first six years of my life. I went to University in the US and actually took a little detour from University and went to Los Angeles before I became a school teacher and over a series of years and different locations found myself lucky enough to find a job in Copenhagen.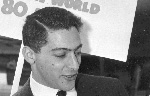 Mike Todd, Jr. Interview
By Roy Frumkes
"This Is Cinerama" opened to rave reviews. All of Dad's ideas had worked - the name of the film was his, the roadshow concept was his. No one had believed his predictions about Cinerama; now everyone was listening.
---
AROUND THE WORLKD IN 80 DAYS


• Go to Mike Todd's "Around the World in 80 Days"