2022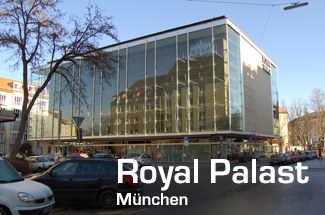 • Go to The Munich "Royal-Palast"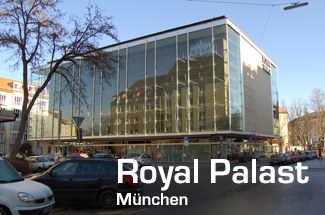 • Go to Der Münchner "Royal-Palast"
---
2021


• Go to "GONE WITH THE WIND" in 70mm Wide Screen and Stereophonic Sound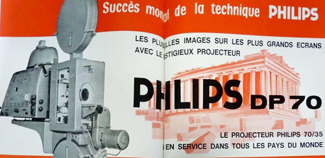 • Go to The Successful Norelco Universal 70/35mm (Philips DP70/35) Film Projector
---
2020

• Go to "La Fayette", Preview, World Premiere and more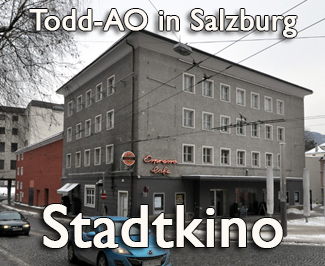 • Go to Das Todd-AO-Format im "Stadtkino"
• Go to Todd-AO Format at "Stadtkino"
---
2019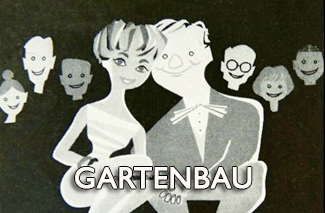 • Go to Wien's altes- und neues "Gartenbau-Kino"
---
2018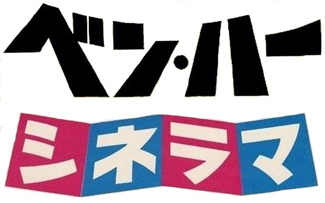 • Go to Bigger than "Ben-Hur" – My Japan Cinerama Project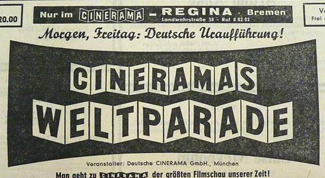 • Go to "The Best of Cinerama" in Germany

• Go to "Flying Clipper"– a Dream Voyage on the Giant Screen
---
2017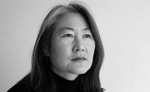 Margaret Honda's 70mm short, "Spectrum Reverse Spectrum"
By Gerhard Witte
"Spectrum Reverse Spectrum" is a camera-less film made by exposing 70mm print stock to precisely calibrated colored light in a film printe. The subjective visual effects of the film, enhanced by the size and brilliance of 70mm projection, make you aware of the act of watching and so remind you of the body you inhabit.
Mancini's complete score of "The Great Race"
By Gerhard Witte
The 3-cd box set with an epic art design by Jim Titus. The included booklet gives detailed information about Mancini's score and the movie. The original film score is on CD1 and CD2, and on CD3 is represented the LP-version released in 1965 – here Mancini's album arrangements use a smaller group of players than the original film score.
Cinérama Itinérant (Itinerama) Cinerama's Mobile Tent Theatres
By Gerhard Witte
A top priority of Nicolas Reisini, CEO of Cinerama, Inc. from '60 to '63, was to bring 3-strip projection to the widest possible audience, above all to the population in the countryside. Consequently, he created in a showmanly way a portable Cinerama, the so-called "Itinerama" which premiered in France in Mantes-la-Jolie on Monday, 4 September 1961 – "Why go to Paris or London to experience Cinerama, when Cinerama can come to you?!"
---
2016
Premiere of "Windjammer" at the Empire in Paris
By Gerhard Witte
The very successful Cinemiracle movie "Windjammer" had its World Premiere at Grauman´s Chinese Theatre in Hollywood on Tuesday, April 8, 1958. In France, in Paris, "Windjammer" opened relatively late at the Empire-Cinérama-Théâtre Abel Gance on Monday, February 5, 1962.
Information about the 3-strip movie "The Wonderful World of the Brothers Grimm"
By Gerhard Witte
Jacob and Wilhelm Grimm are mainly worldwide renowned for their collection of fairy tales – but they were also language- and cultural researchers, diplomats, lawyers, professors, librarians and politicians. They were born in Hanau as the eldest children of a Calvinist pastor's family with civil service ties.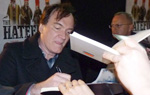 The Hateful Eight" 7OMM Road Show Gala premiere in Berlin Tuesday 26. January 2016
By Gerhard Witte
"The Hateful Eight" 7OMM Road Show Gala premiered at the Zoo Palast in Berlin (Germany) Tuesday 26. January 2016. Gerhard Witte, local in70mm.com reporter was on the spot to take the pictures.

• Go to "The Hateful Eight" 7OMM Roadshow Gala premiere in Berlin Tuesday 26. January 2016
Information about "The Golden Head"
By Gerhard Witte
I saw "Milly" for the first time at Bradford's Widescreen Weekend in 2006. It was well received. Some opinions about the movie read as follows: An unexpected delight that was a great deal better than its reputation. "The Golden Head" was the great surprise and a real treat. Excellent! Great to see the legendary "The Golden Head"!
---
2015
A musical Journey around the World in fantastic stereophonic Cinerama Sound
By Gerhard Witte
As I already owned the musical scores of several Cinerama films I thought, "most likely a simple compilation of the scores". My guess was wrong. This new 2-CD set is really a surprise and a listening pleasure. It assembles the musical highlights of all 5 Cinerama travelogue film scores together, cleverly compiled and digitally restored from the 35mm magnetic Cinerama films.
The German Travelogue "Flying Clipper – Traumreise unter weißen Segeln" in Germany and in the USA
By Gerhard Witte
"Flying Clipper", perhaps a German answer to the successful Cinemiracle movie "Windjammer", had its World Premiere at Munich's "Royal-Palast" on Goetheplatz on Wednesday, December 19, 1962. The travelogue is the first German feature film production shot in the new wide-gauge film process called "MCS 70" which had been developed by Modern Cinema Systems (MCS) Film KG.
HTWWW's "World Preview" in Paris
By Gerhard Witte
The Cinerama movie "How the West Was Won" (USA) had its official World Premiere on Thursday, November 01, 1962 at London's Casino Cinerama Theatre, where it subsequently successfully ran for more than 120 weeks. Previously, there had already been a "World Preview" of the movie at the Empire Cinerama Theatre in Paris on Tuesday, October 02, 1962.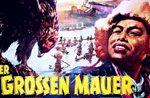 Movies with artificial smells in cinemas
By Gerhard Witte
There was a race to get smells into films at the end of 1950s between the "Smell-O-Vision!" and the "AromaRama" processes. AromaRama was won at the time by the Walter Reade Organization with a documentary called "Behind the Great Wall". "AromaRama" had been unveiled in the DeMille Theatre in New York with the movie's premiere on December 08, 1959.
German Release of "El Cid"
By Gerhard Witte
Samuel Bronston's epic premiered in 70mm in Hamburg at the impressive "Ufa-Palast am Gänsemarkt" on 25.05.1962. On the same day the movie also debuted at the Berlin Cinerama Capitol-Filmtheater. "El Cid" ran at the "Ufa-Palast" for 14 weeks until 30.08.1962.
---
2014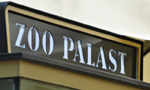 "INTERSTELLAR" in 70mm at the Zoo Palast cinema in Berlin
By Gerhard Witte
"Interstellar" - a visually stunning science-fiction epic with a running time of 169 minutes. The movie is certainly, as is the case with many things in life, a question of taste. I will be brief and say only this. I had a certain amount of difficulty in following the partially meta-physical "extra-terrestrial" content, particularly in the second half of the film. Maybe I am just lacking the necessary powers of imagination.
CIRCARAMA at the Swiss Museum of Transport in Lucerne
By Gerhard Witte
On the 50th anniversary of EXPO 64, CIRCARAMA can be experienced again for the first time with a restored version of the same film at a special exhibition at the Swiss Museum of Transport in Lucerne from 1 August and is expected to be shown there until 31 December 2014. For this screening, the nine 35mm films for the 360 degree projection have been digitised. The individual segments and the sound were synchronized. Colour changes that had occurred over the years were corrected.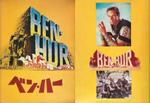 To commemorate William Wyler's monumental epic "BEN-HUR" shot in MGM's Camera 65
By Gerhard Witte
MGM was in troubled financial waters when they undertook "Ben-Hur". In the successful wide-screen, religious-epic epoch of the 1950s it was MGM's made go-for-broke move - a film which would either sink or save the studio. As Hollywood production cost began to inflate markedly, MGM realized that they could save a lot of money by shooting the entire film in Italy.

• Go to PDF: William Wyler's monumental epic "BEN-HUR"
Samuel Bronston's Epic "55 Days at Peking" on BluRay – it is really stunning!
By Gerhard Witte
I have never seen the movie in such a quality – with razor sharp images, superb contrast levels and impressive colors. The Blu-Ray is highly recommended. It is the Roadshow Version of the movie with Overture, Intermisson (Entr`acte) and Playout Music
Attending the Widescreen Weekend from 10 to 13 April 2014
By Gerhard Witte
2006 had been the last time I visited Bradford's Widescreen Weekend. At the time, of course, I was particularly impressed by the 3-strip screenings of "Windjammer" and the all-time hit "How the West Was Won". All projected onto the deeply curved screen in the Pictureville Cinema. Now, 8 years later the great opportunity watching the last two Cinerama `holy grails´ "Seven Wonders of the World" and "Search for Paradise" on the curved Cinerama screen. That was the reason why I travelled to England.
Circarama at the "EXPO" in Lausanne, Switzerland
By Gerhard Witte
The "EXPO" in Lausanne in 1964 is often called it "EXPO of Projection". In the hall of the Swiss Federal Railways "CIRCARAMA" was presented on 9 screens and with 9 projectors. For the EXPO a new CIRCARAMA film was produced in Eastman Color and 35mm film with Mitchell cameras to ensure the best image quality.
---
2013
A refrigerator and a DP70, please
By Gerhard Witte
The Saturn electronics store on Tauentzienstraße 9 in Berlin's Europa Center has exhibited an authentic Todd-AO DP70 70mm projector in their department of Hi-Fi and electronics. The machine can be seen on the third floor in the Megastore's HiFi department.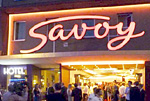 Hamburg's Cinema Jewel, the Savoy, Has Reopened
By Gerhard Witte
The very first purpose built German cinema for Todd-AO was the Savoy-Filmtheater in Hamburg. March 14, 1957 marked the opening date of this grand cinema. Nearly 60 years later and despite several closures, and near-threats of demolition, this cinema, still exists. And now more beautiful than ever. Thanks to German cinema entrepreneur Hans-Joachim Flebbe, the Savoy reopened on June 19, 2013, as a Premium Movie Theater.
---
2012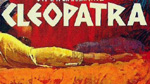 Howard Terpning and Joseph L. Mankiewicz's "Cleopatra"
By Gerhard Witte
A look at the different "Cleopatra" posters and the controversy surrounding the making of the famous poster art. Howard Terpning is a painter and illustrator of our time. He is the most renowned and honored Western artist painting today.
"Lawrence of Arabia", 50th Anniversary Limited Collector's Blu-Ray Edition
By Gerhard Witte
"Lawrence of Arabia", the 50th Anniversary Limited Collector's Blu-Ray Edition has been published with an impressive hardcover coffee-table book and also with an authentic 70mm film frame.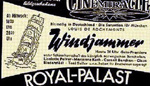 Cinemiracle/Cinerama in Germany
By Gerhard Witte
In Europe, cinemas for 3-strip films were only set up on a wide scale fairly late, that is at the end of the 1950s and the beginning of the 1960s. By then, other wide-screen methods such as CinemaScope and perhaps also Todd-AO had been broadly accepted.

• The Grindel Filmtheater | The "Savoy" in Hamburg
---
2011
"Windjammer" in Hamburg
By Gerhard Witte
I saw "Windjammer" the first time as a little boy at the beginning of the 1960s in Düsseldorf on a huge deep curved screen. That was an unforgettable event to me and awoke my interest in widescreen cinema and film-music.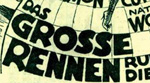 More Savoy Adverts
By Gerhard Witte
See more adverts - with captions in two languages - from the former Savoy cinema in Hamburg. The first purpose built Todd-AO Cinema in Europe.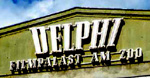 Delphi Filmpalast am Zoo
By Gerhard Witte
After the Second World War, 1949 was a new beginning. Berliners greeted the opening of a large new cinema with great fanfare
---
2010
3D in the mid 60s in Europe with Hi-Fi Stereo 70
By Gerhard Witte
The film "Operation Taifun" was the beginning of a new 3D filming and reproduction process with the name Hi-Fi Stereo 70 in Europe.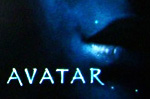 3D IMAX 70mm today
By Gerhard Witte
The German version of "Avatar" was shown in classic 3D with 2 x 15/70mm projection using the polarisation process
---
---
2009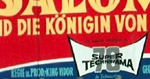 The "Savoy" in Hamburg
By Gerhard Witte
The latest "state-of-the-art" cinema of Europe was opened on the 14th March 1957, a few minutes away from the Hamburger central railway station at Steindamm 54.
The Shoes Of The Fisherman
By Gerhard Witte
A 70mm Gala Matinee of the MGM film "The Shoes of the Fisherman" took place in the Astor Film Lounge in Berlin October 25, 2009 on the occasion of the 25th anniversary of actor Oskar Werner's passing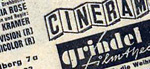 The Grindel Filmtheater
By Gerhard Witte
The Grindel Filmtheater in Hamburg, Germany opened the 25.11.1959 with the film "Im Zeichen Roms" in Eastmancolor and Dyaliscope with Anita Ekberg.

• Go to "Flying Clipper" – eine Traumreise auf der Riesenleinwand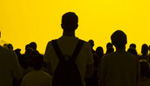 Margaret Honda's 70mm Kurzfilm "Spectrum Reverse Spectrum"
Von Gerhard Witte
"Spectrum Reverse Spectrum" ist ohne Kamera entstanden, indem 70mm-Filmmaterial mit genau kalibriertem Farblicht auf einer optischen Bank belichtet wurde. Das brillante, riesige Bild erzeugt eine intensive Wahrnehmungserfahrung, die wiederum den eigenen Körper bewusst werden lässt.
Informationen über den 3-Streifen-Film "Die Wunderwelt der Gebrüder Grimm"
Von Gerhard Witte
Vor allem wegen ihrer Märchensammlung sind Jacob und Wilhelm Grimm weltweit bekannt geworden – aber sie waren auch Sprach- und Kulturforscher, Diplomaten, Juristen, Professoren, Bibliothekare und Politiker. Sie wurden als älteste Kinder einer calvinistischen Beamten- und Pastorenfamilie in Hanau geboren.
Der Reisefilm "Flying Clipper – Traumreise unter weißen Segeln" in Deutschland und in den USA
Von Gerhard Witte
"Flying Clipper", vielleicht eine deutsche Antwort zum erfolgreichen Cinemiracle-Film "Windjammer", hatte seine Welt-Premiere in Münchens "Royal-Palast" am Goetheplatz am Mittwoch, den 19. Dezember 1962. Der Reisebericht ist der erste deutsche Spielfilm, den man in dem neuen Breitfilmverfahren mit dem Namen "MCS 70" drehte, das damals von der Firma Modern-Cinema-Systems (MCS) Film KG entwickelt wurde.
---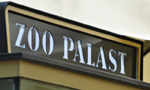 "INTERSTELLAR" in 70mm im Berliner Zoo-Palast
Von Gerhard Witte
"Interstellar" - ein bildgewaltiges Science-Fiction-Epos mit einer Lauflänge von 169 Minuten. Der Film ist sicherlich, wie eigentlich bei vielen Dingen im Leben, Geschmackssache. Hier will ich mich auch nur kurz halten. Ich hatte gewisse Schwierigkeiten, dem teils metaphysischen, "außerirdischen" Inhalt, vor allem im zweiten Teil des Films, zu folgen – vielleicht fehlt es mir da auch an der nötigen Vorstellungskraft.
CIRCARAMA im Verkehrshaus der Schweiz in Luzern
Von Gerhard Witte
Zum 50-jährigen Jubiläum der EXPO 64 ist CIRCARAMA mit dem gleichen, nun restaurierten Film ab dem 1. August im Verkehrshaus der Schweiz in Luzern in einer Sonderausstellung erstmals wieder erlebbar und soll dort noch bis zum 31. Dezember 2014 vorgeführt werden. Für die Wiederaufführung digitalisierte man die neun 35mm-Filme für die 360-Grad-Projektion. Die einzelnen Segmente und der Ton wurden synchronisiert. Alterungsbedingte Farbveränderungen wurden behoben.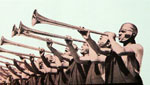 Zur Erinnerung an William Wylers monumentales Epos "BEN-HUR", gefilmt in MGMs Camera 65
Von Gerhard Witte
Als Metro-Goldwyn-Mayer das "Ben-Hur"-Projekt annahm, befand sich das Studio in einer schwierigen finanziellen Lage. In der erfolgreichen Phase der religiösen Breitfilm-Epen in den 1950er Jahren setzte MGM mit diesem Film alles auf eine Karte - er bedeutete entweder die Rettung oder den Untergang des Studios. Da das Produzieren von Filmen in Hollywood immer kostenaufwändiger wurde, erkannte MGM, dass man eine Menge Geld einsparen könnte, wenn man die Dreharbeiten des gesamten Films nach Italien verlegen würde.

• Go to PDF: Zur Erinnerung an William Wylers monumentales Epos "BEN-HUR"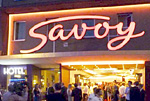 Hamburgs Kinojuwel, das Savoy, ist wiedereröffnet worden
Von Gerhard Witte
Das erste extra für Todd-AO erbaute Kino war das Hamburger Savoy-Filmtheater, das am 14. März 1957 festlich eingeweiht wurde. Fast 60 Jahre später existiert das Kino immer noch, trotz mehrerer Schließungen und der Gefahr des Abrisses - und heute schöner als je zuvor. Dank des Kinounternehmers Hans-Joachim Flebbe wurde das Savoy-Filmtheater als Premium-Filmtheater am 19. Juni 2013 wiedereröffnet.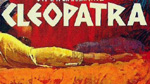 Howard Terpning und Joseph L. Mankiewicz's "CLEOPATRA"
Von Gerhard Witte
Einen Blick auf die verschiedenen Plakate zum Film "Cleopatra" (UK, USA, Switzerland, 1963) und die Kontroversen die mit Herstellung der berühmten Plakatkunst verbunden waren. Howard Terpning ist ein Kunstmaler und Zeichner unserer Zeit. Er ist der bekannteste und meist geehrte Maler für Bilder der Western-Kunst.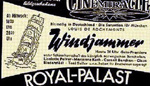 Cinemiracle/Cinerama in Deutschland
Von Gerhard Witte
Kinos für 3-Streifen Filme wurden in Europa erst spät breitflächig eingerichtet, nämlich Ende der 50er, Anfang der 60er Jahre. Zu dieser Zeit hatten sich andere Breitfilmverfahren wie CinemaScope und vielleicht auch Todd-AO im Großen und Ganzen bereits durchgesetzt.

• Das Grindel Filmtheater | "Windjammer" in Hamburg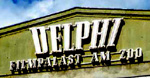 Der "Delphi Filmpalast am Zoo"

Von Gerhard Witte
Nach dem Zweiten Weltkrieg ein Neuanfang. Die Berliner fieberten 1949 der Eröffnung eines neuen Großkinos entgegen.
"Windjammer" in Hamburg
Von Gerhard Witte
Den Film "Windjammer" habe ich erstmals als kleiner Junge anfangs der 60er Jahre in Düsseldorf gesehen. Das war ein unvergessliches Erlebnis für mich und weckte in mir mein starkes Interesse für Breitwand-Kino und Filmmusik.
3D Mitte der 60er Jahre in Europa mit: "Hi-Fi Stereo 70"
Von Gerhard Witte
Der Film "Operation Taifun" war damals in Europa zugleich auch der Beginn für ein neues 3D Filmaufnahme- und Wiedergabeverfahren mit dem Namen: "Hi-Fi Stereo 70".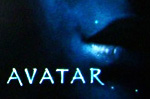 3D IMAX 70mm heute
Von Gerhard Witte
In dem IMAX-Kino wurde der Film "Avatar - Aufbruch nach Pandora" in einer deutschen Version in klassischer 3D mit 2 x 15/70mm Doppelprojektion im Polarisationsverfahren vorgeführt.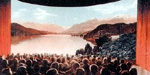 Das "Savoy" in Hamburg
Von Gerhard Witte
Wenige Minuten vom Hamburger Hauptbahnhof entfernt, am Steindamm 54, wurde am 14.03.1957 das "modernste Kino Europas" eröffnet.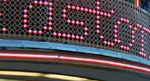 In den Schuhen des Fischers
Von Gerhard Witte
Am 25. Okt. 2009 fand in der Astor Film Lounge Berlin eine 70mm-Gala-Matinee des MGM-Films "In den Schuhen des Fischers" anlässlich des 25. Todestages des Schauspielergenius OSKAR WERNER statt.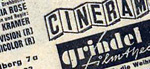 Das Grindel Filmtheater
Von Gerhard Witte
"Das Grindel" nannten die Hamburger einst liebevoll das Grindel Filmtheater, das am 25.11.1959 seine Pforten öffnete. Der Eröffnungsfilm war damals der Film "Im Zeichen Roms" in Eastmancolor und Dyaliscope mit Anita Ekberg.
---

• Go to in70mm.com auf Deutsch